Ready when?
Ready When? Puppies are ready when they are 8-9 weeks old. We take deposits as soon as the puppies are born and we have taken newborn puppy pictures.
Healthy.
We work closely with our veterinarian to ensure all adults and puppies receive proper medical care. Your puppy will come with up to date vaccinations, dewormings, dew claws will be removed and your puppy will have a well-puppy check at our vet.
Puppy food.
Your puppy is currently eating Nutri Source puppy food. We send a sample of the food along with your puppy. We find feeding Nutri Source puppy food gives the puppies a beautiful, glossy coat and is very easy on their digestive system.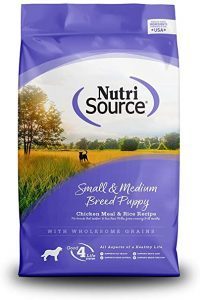 List of Vaccinations and Dewormings
Week 1: Dew claws are removed.
Week 4: Panacur dewormer, Neo Par-for Parvovirus.
Week 5: Kennel Cough Vaccination, lvomectin-treatment for ear mites, fleas,etc.
Week 6:Neo Par, Panacur dewormer.
Week 7: Neo Vac puppy shot (Distemper and Adenovirus) Well Puppy Check at our vet.
Week 8: Puppies are ready for their forever homes!

---
Puppies with inglinal and umbilical hernias will not be fixed prior to delivery as our vet recommends waiting to put the puppy under anesthesia until they are spayed/neutered.
Remember:
Please enjoy your new puppy. Puppies are babies and will need plenty of rest, love and affection. Please take good care of your puppy and protect your puppy from getting stolen, lost and also protect it from anger and abuse situations.
As well, please provide adequate care, diet, shelter and general care including veterinary care for your puppy in the future. Please read the Buyer Obligations Section below.

Guarantee & Buyers Obligations
Please read this Guarantee & Buyers Obligations document to learn more about our puppy-health & safety protocols, and your obligations as a buyer.