Other Breeds
Showing the single result
Sale!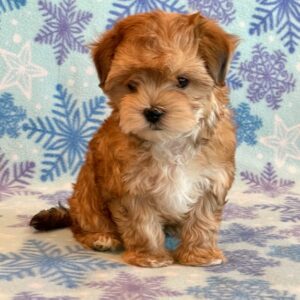 Oliver-Morkie
Oliver is a sweet little Morkie! His parents are Tori and Bo our Maltese and Yorkie. I expect him to weigh around 7-8 lbs when he is full grown. He is super sweet and playful! Oliver is ready to go now.
Birth Date- 11/10/22
SEE VIDEO BELOW!
**You may pick up your puppy here at Puppy Place or one of our transporters can deliver to you. Please reach out to us to request a list of trusted transporters.
We can also meet you at one of our nearby airports and you may fly home with your puppy in a soft-sided carrier at your feet. Please contact me for more info about airline travel.
$1,200.00
Deposit & Buy